Can a Mother's Love Triumph over War?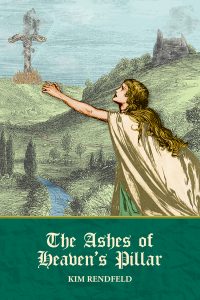 772: Charlemagne's battles in Saxony have left Leova with nothing but her two children, Deorlaf and Sunwynn. Her beloved husband died in combat. Her faith lies shattered in the ashes of the Irminsul, the Pillar of Heaven. The relatives obligated to defend her and her family instead sell them into slavery.
In Francia, Leova resolves to protect her son and daughter, even if it means sacrificing her honor. Her determination only grows stronger as Sunwynn blossoms into a beautiful young woman attracting the lust of a cruel master and Deorlaf becomes a headstrong man willing to brave starvation and demons to free his family. Yet Leova's most difficult dilemma comes in the form of a Frankish friend, Hugh. He saves Deorlaf from a fanatical Saxon and is Sunwynn's champion – but he is the warrior who slew Leova's husband.
Set against a backdrop of historic events, including the destruction of the Irminsul, The Ashes of Heaven's Pillar explores faith, friendship, and justice.
Read an excerpt and the first chapter.
Buy Now on Amazon